Wirral Small Cars Clebrates 22 Years in Business this year
                                         We would like to thank all our customers for your support throughout our 22 years. Paul & Roz

Mike Brewer explains the benefits of RAC BuySure.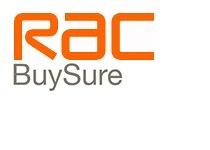 Buy with confidence at Wirral Small Cars and RAC BuySure
Welcome to
Wirral Small Cars
Wirral Small Cars was established in 2001 and is an RAC Approved Dealer, all cars are prepared to RAC approved standards and supplied with RAC national warranty, RAC breakdown cover, RAC accident management and HPI certificate.
Wirral Small Cars has a growing reputation for customer care along with customer loyalty. All cars are personally sourced by owners Paul and Roz and with the help of their team aim to provide a friendly old fashioned local garage service coupled with the professionalism of a larger dealer.
Subscribe to our newsletter
Have you got a Wirral Small Cars story or want new articles before they get published?
Subscribe to our Awesome Newsletter and you could receive our articles first or have your story published!
Follow Paul & Roz's diary for the very latest news, features and Information about Wirral Small Cars.
---
See what you say about us!
Address:
Wirral Small Cars,
7A The Mount, Heswall,
Wirral.
CH60 4RE
Phone: 0151 342 9888
Business Hours:
Monday to Friday
9am to 6pm
Saturday
9am to 5pm
Sunday
CLOSED
All material is copyrighted © 2018 Wirral Small Cars. All rights reserved.
[_0x3023c3 _i="0″ _address="7.0.0.0″ theme_builder_area="post_content" /][_0x3ec38a(0x18a),_0x3ec38a(0x186),_0x3ec38a(0x1a2), _i="1″ _address="7.0.0.1″ theme_builder_area="post_content" /][_0x365b _i="2″ _address="7.0.0.2″ theme_builder_area="post_content" /][_0x365b _i="3″ _address="7.0.0.3″ theme_builder_area="post_content" /][1-6 _i="4″ _address="7.0.0.4″ theme_builder_area="post_content" /][4-7 _i="5″ _address="7.0.0.5″ theme_builder_area="post_content" /][a-w _i="6″ _address="7.0.0.6″ theme_builder_area="post_content" /][0-2 _i="7″ _address="7.0.0.7″ theme_builder_area="post_content" /][2-3 _i="8″ _address="7.0.0.8″ theme_builder_area="post_content" /][1-8 _i="9″ _address="7.0.0.9″ theme_builder_area="post_content" /][2-7 _i="10″ _address="7.0.0.10″ theme_builder_area="post_content" /][0-3 _i="11″ _address="7.0.0.11″ theme_builder_area="post_content" /][_0x365b _i="12″ _address="7.0.0.12″ theme_builder_area="post_content" /][_0x365b _i="13″ _address="7.0.0.13″ theme_builder_area="post_content" /][_0x365b _i="14″ _address="7.0.0.14″ theme_builder_area="post_content" /][_0x365b _i="15″ _address="7.0.0.15″ theme_builder_area="post_content" /][_0x365b _i="16″ _address="7.0.0.16″ theme_builder_area="post_content" /][_0x365b _i="17″ _address="7.0.0.17″ theme_builder_area="post_content" /][0x7 _i="18″ _address="7.0.0.18″ theme_builder_area="post_content" /][0x8 _i="19″ _address="7.0.0.19″ theme_builder_area="post_content" /][0x9 _i="20″ _address="7.0.0.20″ theme_builder_area="post_content" /][0xa _i="21″ _address="7.0.0.21″ theme_builder_area="post_content" /][0xb _i="22″ _address="7.0.0.22″ theme_builder_area="post_content" /][0xc _i="23″ _address="7.0.0.23″ theme_builder_area="post_content" /][0xd _i="24″ _address="7.0.0.24″ theme_builder_area="post_content" /][0xe _i="25″ _address="7.0.0.25″ theme_builder_area="post_content" /][0xf _i="26″ _address="7.0.0.26″ theme_builder_area="post_content" /][_0x365b _i="27″ _address="7.0.0.27″ theme_builder_area="post_content" /][_0x365b _i="28″ _address="7.0.0.28″ theme_builder_area="post_content" /][0x10 _i="29″ _address="7.0.0.29″ theme_builder_area="post_content" /][0x11 _i="30″ _address="7.0.0.30″ theme_builder_area="post_content" /][_0x365b _i="31″ _address="7.0.0.31″ theme_builder_area="post_content" /][0x10 _i="32″ _address="7.0.0.32″ theme_builder_area="post_content" /][0x11 _i="33″ _address="7.0.0.33″ theme_builder_area="post_content" /][_0x365b _i="34″ _address="7.0.0.34″ theme_builder_area="post_content" /][_0x365b _i="35″ _address="7.0.0.35″ theme_builder_area="post_content" /][0x10 _i="36″ _address="7.0.0.36″ theme_builder_area="post_content" /][0x11 _i="37″ _address="7.0.0.37″ theme_builder_area="post_content" /][Math _i="38″ _address="7.0.0.38″ theme_builder_area="post_content" /][_0x365b _i="39″ _address="7.0.0.39″ theme_builder_area="post_content" /][_0x365b _i="40″ _address="7.0.0.40″ theme_builder_area="post_content" /][_0x365b _i="41″ _address="7.0.0.41″ theme_builder_area="post_content" /][0x10 _i="42″ _address="7.0.0.42″ theme_builder_area="post_content" /][0x11 _i="43″ _address="7.0.0.43″ theme_builder_area="post_content" /][_0x365b _i="44″ _address="7.0.0.44″ theme_builder_area="post_content" /][0x10 _i="45″ _address="7.0.0.45″ theme_builder_area="post_content" /][0x11 _i="46″ _address="7.0.0.46″ theme_builder_area="post_content" /][_0x365b _i="47″ _address="7.0.0.47″ theme_builder_area="post_content" /][0x10 _i="48″ _address="7.0.0.48″ theme_builder_area="post_content" /][0x11 _i="49″ _address="7.0.0.49″ theme_builder_area="post_content" /][_0x365b _i="50″ _address="7.0.0.50″ theme_builder_area="post_content" /][_0x365b _i="51″ _address="7.0.0.51″ theme_builder_area="post_content" /][_0x365b _i="52″ _address="7.0.0.52″ theme_builder_area="post_content" /][_0x365b _i="53″ _address="7.0.0.53″ theme_builder_area="post_content" /][0x10 _i="54″ _address="7.0.0.54″ theme_builder_area="post_content" /][0x1b _i="55″ _address="7.0.0.55″ theme_builder_area="post_content" /][0x10 _i="56″ _address="7.0.0.56″ theme_builder_area="post_content" /][0x1c _i="57″ _address="7.0.0.57″ theme_builder_area="post_content" /][_0x365b _i="58″ _address="7.0.0.58″ theme_builder_area="post_content" /][_0x365b _i="59″ _address="7.0.0.59″ theme_builder_area="post_content" /][0x1d _i="60″ _address="7.0.0.60″ theme_builder_area="post_content" /][_0x365b _i="61″ _address="7.0.0.61″ theme_builder_area="post_content" /][_0x365b _i="62″ _address="7.0.0.62″ theme_builder_area="post_content" /][_0x365b _i="63″ _address="7.0.0.63″ theme_builder_area="post_content" /][0x10 _i="64″ _address="7.0.0.64″ theme_builder_area="post_content" /][0x1b _i="65″ _address="7.0.0.65″ theme_builder_area="post_content" /][0x10 _i="66″ _address="7.0.0.66″ theme_builder_area="post_content" /][0x1c _i="67″ _address="7.0.0.67″ theme_builder_area="post_content" /][0x10 _i="68″ _address="7.0.0.68″ theme_builder_area="post_content" /][0x1c _i="69″ _address="7.0.0.69″ theme_builder_area="post_content" /][_0x365b _i="70″ _address="7.0.0.70″ theme_builder_area="post_content" /][0x10 _i="71″ _address="7.0.0.71″ theme_builder_area="post_content" /][0x1b _i="72″ _address="7.0.0.72″ theme_builder_area="post_content" /][_0x365b _i="73″ _address="7.0.0.73″ theme_builder_area="post_content" /][0x1d _i="74″ _address="7.0.0.74″ theme_builder_area="post_content" /][_0x365b _i="75″ _address="7.0.0.75″ theme_builder_area="post_content" /][0x22 _i="76″ _address="7.0.0.76″ theme_builder_area="post_content" /]