Tigra leaves UK for Europe…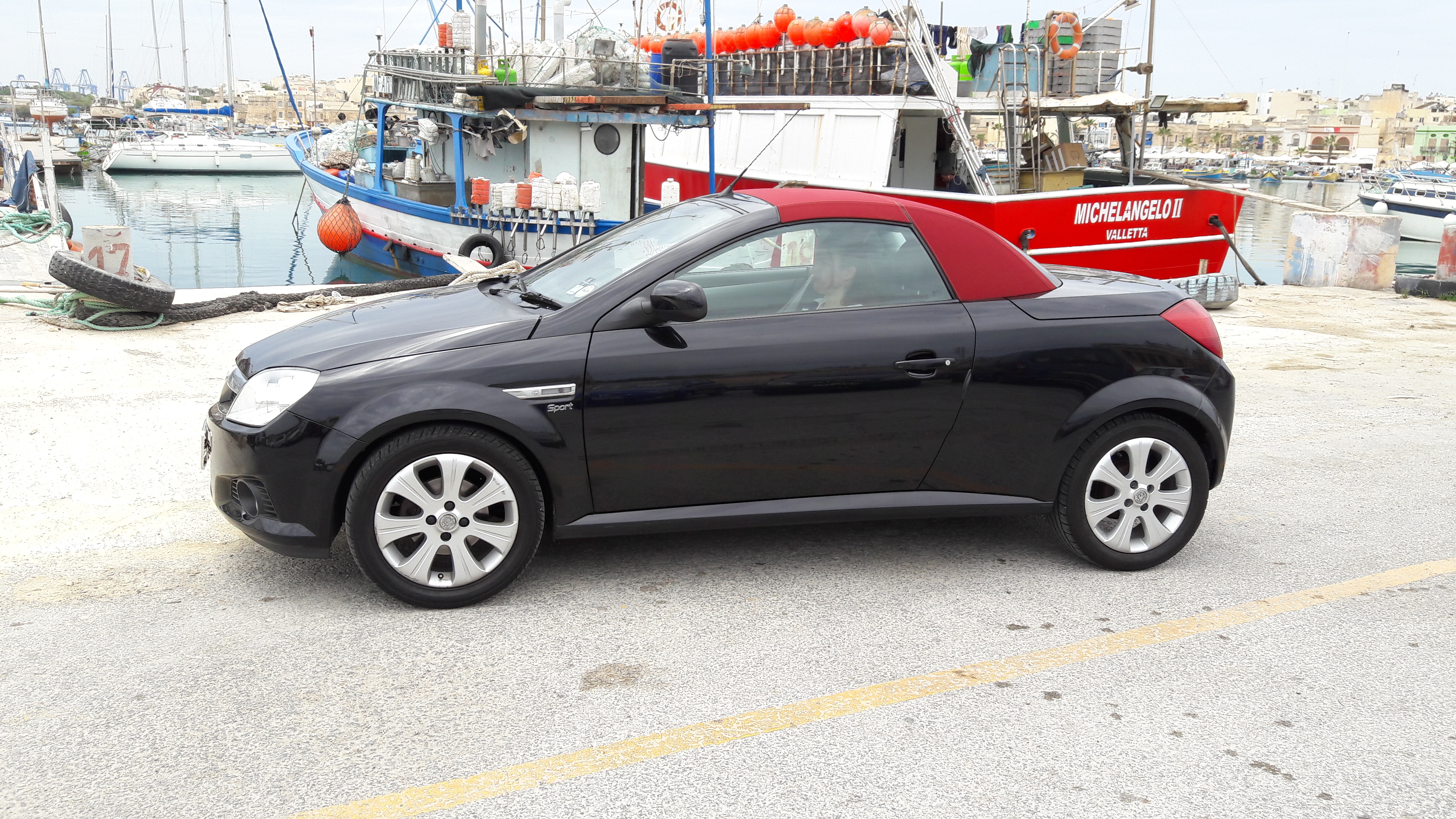 Paul Kepke-Smith, Owner Wirral Small Cars
Whatever your thoughts on "Brexit" or "Remain", Wirral Small Cars have just proven that even small independent business have commerce opportunities in Europe.
The family-run dealership has just exported a Vauxhall Tigra cabriolet to a gentleman in Malt who wanted to buy it for his daughters' birthday present. The vehicle off to Valletta from Wirral Small cars garage in Heswall – a journey of 2029 miles!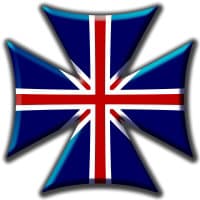 Image: British Union Jack Flag Maltese Biker Maltese Iron Chopper Cross
Paul Kepke-Smith of Wirral Small Cars explains how this remarkable deal happened: "I received an email from a chap enquiring about our Tigra that he had seen o the internet and the email came from such a strange email address that I was unsure about even opening it, as you can never be sure about viruses etc these days".
"The chap wanted further information and more images of the car. I provided all the information he required, he then asked for further images of the underneath of the Tigra. Again I provided all the information requested and after many emails he was satisfied that the car was just as advertised".
"He was obviously and understandably nervous about buying a car from a different country"
"He was obviously and understandably nervous about buying a car from a different country. I am sure that the deciding factor for him, being so far away and unable to view the car or even test drive it, was the RAC BuySure Approval".
"It gave him the peace of mind that he could purchase the car, sight unseen, and still have the reassurance that all was in order.
"Once the monies had been transferred the vehicle left on its long journey to Malta.
"We spoke to the customer via email most days leading up to its arrival in Malta, to keep him informed and during those emails we have forged a great friendship; we fount that we have many things in common.
"He is absolutely over the moon with the Tigra and he kindly sent a photo of it on a harbour side near Valletta.
"It was great to see that the photo as it was the culmination of a lot of hard work and on a personal level it was great to see a Wirral Small Car in a foreign country.
"Although we have sold cars into other countries before, the furthest away being the Falklands Islands, we felt immense pride that we have made his daughter's birthday very special!"
Have you got a Wirral Small Cars story or want new articles before they get published?
Subscribe to our Awesome Newsletter and you could receive our articles first or have your story published!