Crit'Air clean air stickers – need to know for driving in France
France has introduced 'clean air' windscreen stickers as a legal requirement in some of its cities, to identify a vehicle's emissions levels and to, in some cases, restrict access in order to improve air quality.
British drivers heading to France  are advised by the RAC that driving without a French 'clean air' sticker, called a Crit'Air vignette – which costs just over 3 Euros – makes them culpable for an on-the-spot fine of up to £117.
Make sure you're as clued up as possible before your trip to France – here's everything you need to know.
French 'clean air' stickers (Crit'Air vignettes)
What are the French 'clean air' stickers?
The French clean air stickers – called Crit'Air vignettes – are part of a six-category sticker system that identify what emissions your vehicle produces.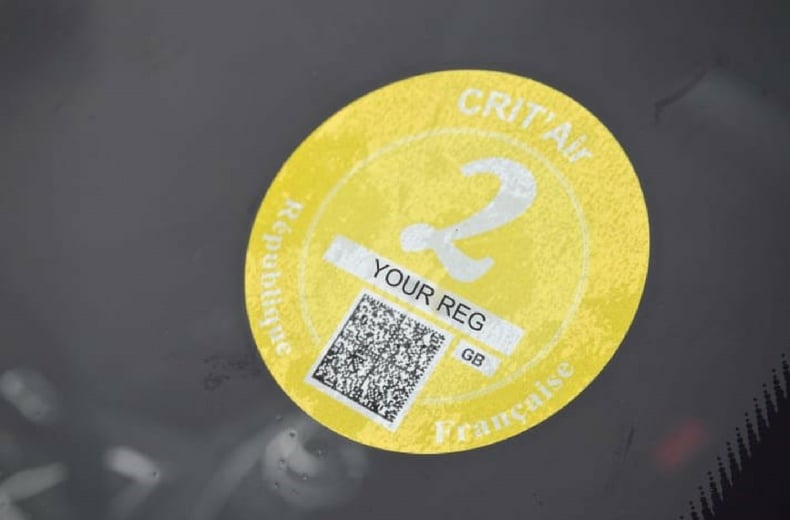 The six categories have six colours that denote how heavily polluting the vehicle is according to its Euro emissions standard, ranging from green (Crit'Air 1, electric and hydrogen-powered vehicles) for the cleanest, to dark grey/black (Crit'Air 6 mostly older, diesel cars) for the dirtiest.
Why have they been introduced?
The system has been introduced to reduce harmful vehicle emissions in areas where the air quality is poorest.
In these areas certain vehicles can be refused entrance based on the Crit'Air sticker they are displaying on the windscreen, either on specific days when a location is at risk of dangerously-high levels of air pollution, or in some areas all the time.
What areas do they affect?
The stickers are currently used in two different types of low emissions zones in France: permanent low emission zones (known as ZCRs (zone à circulation restreinte)) and temporary emergency low emission zones (known as ZPAs (zones de protection de l'air)).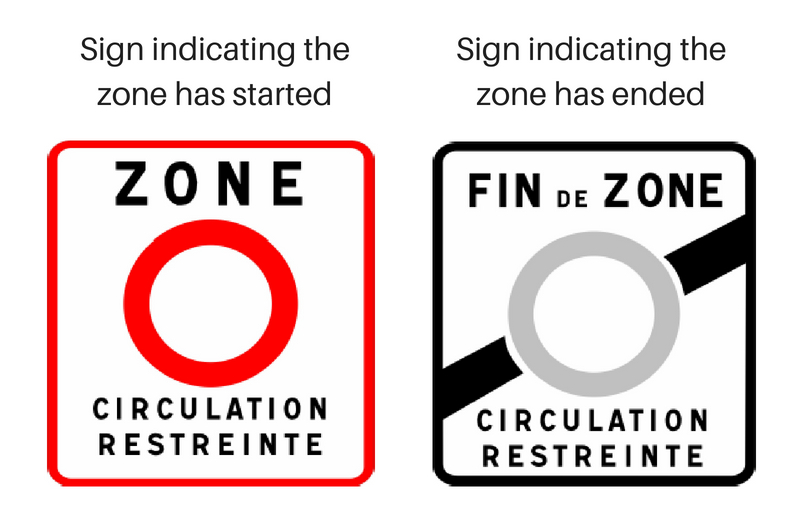 Low emission zones (known as ZCRs)
ZCRs will not let certain polluting vehicles (based on their Crit'Air sticker) into the areas at any times, and the ones that are let in will still need a sticker to show their emissions and will risk a fine if they don't have one.
Emergency low emission zones (known as ZPAs)
ZPAs on the other hand, will only bar entrance to certain vehicles (based on their Crit'Air sticker) when the location is at risk of dangerously-high levels of air pollution, but you may still receive a fine of you don't have a sticker displayed at all times.
The stickers are currently in use in the following areas:
The below is correct at the time of writing (June 2018) however, these are likely to develop and change. Visit Urban Access Regulations in Europe the official site for air quality regulations in Europe to check for any new areas that are under restrictions.
You can even use their map to plan your route and find out if you'll be affected anywhere,
Paris

Lyon

Grenoble

Lille

Strasbourg

Toulouse

Chambery

Marseille
Between now and 2020, it is expected that some 25 areas will take part in the scheme, with the RAC anticipating Bordeaux and Rouen to join in before the end of 2018.
What vehicles are affected?
The Crit'Air initiatives applies to all cars, motorbikes and lorries and affects both French residents and foreign drivers – although if you have a particularly old car that does not conform to any emissions standards, you won't be eligible for a vignette and you won't be permitted to drive your vehicle during those times when restrictions are imposed.
It is also worth noting that the Crit'Air scheme also applies to disabled vehicle owners.
How much do they cost and where do I buy them?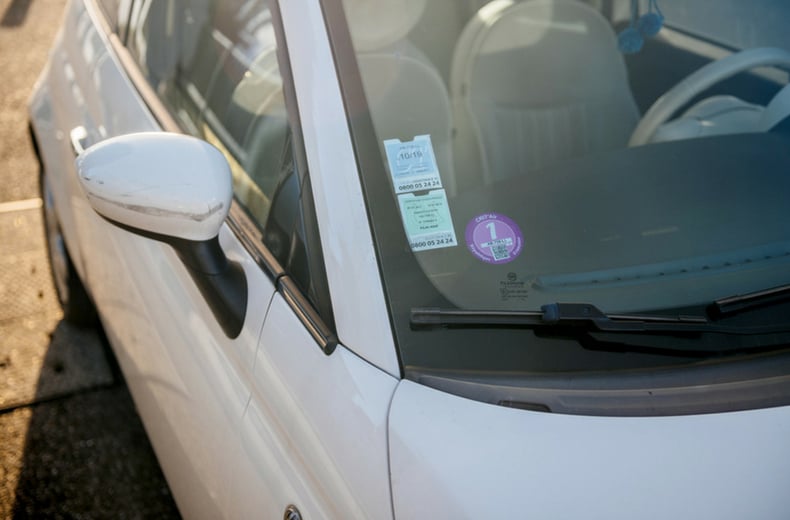 Prices for stickers for foreign-registered vehicles were originally set at €4.80 per vignette (as of 1 February 2017). However, prices have now been reduced to 3.62 EUR within France, postage included, and 3.11 EUR + postage if ordered from abroad.
You can apply online for a sticker via the official Crit'Air website.
You will need to know your vehicle's European Emissions Standard – you can research your car's European Emissions Standard using our helpful table but if you are unsure contact your vehicle manufacturer. If your car doesn't meet any emissions standard, you can't apply for a vignette and you will not be permitted to drive when restrictions are in force.
You will also need to upload an image or take a scan of your vehicle's V5C registration form. This must be uploaded in JPEG, PNG or PDF format and the file size must be under 400KB. If the image you take of your document is too large, you may need to use an image editor to reduce it to under 400KB. Converting an image to PDF format can also help to reduce the file size.
Important: The RAC is aware of non-official, third party websites selling Crit'Air vignettes for more than seven times more than the rate set by the French government – motorists should ensure they only buy a sticker through the official Crit'Air website.
Please be aware: The ordering process can, in some cases, take up to six weeks to be delivered, make sure you factor this in before you travel.
What happens if I don't buy one?
Fines of between €68 and €135 (between £59 and £117) are in place for vehicles that don't display an appropriate sticker and/or for those vehicles that are driven in set zones when they shouldn't.
The RAC understands that around 1 in 10 French vehicles are too old to get a sticker – with certain older models not even assigned a category. These cars are not permitted to drive in Paris between 8am and 8pm, Monday to Friday.
Models registered before 1997, motorbikes and scooters from before June 2000, and trucks and buses from before 2001 are the main offenders in terms of emissions.
If you are driving to France make sure read our driving in France advice page to brush up on other law changes and to find out exactly what documents you need to take with you.